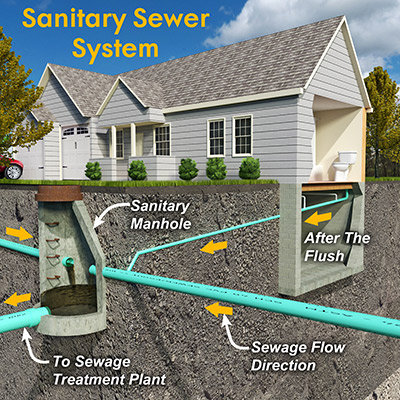 Selling a House with a Septic System
To find out if you need to have a septic inspection before a sale, check with your county's health department. Completing your own pre-inspection can also help you identify any issues.
If the seller knows of any issues with the septic system , the law requires them to disclose it to the buyer. If the seller doesn't disclose the information and the buyer finds out, a pricey lawsuit could be in order.
Sellers and buyers alike wonder whose responsibility it is to repair a damaged septic system. It typically falls on the seller's shoulders to repair the septic system, but you can negotiate costs as part of the deal.
Buying a House with a Septic System
If you are purchasing a house with a septic system, you'll want to know the answers to a few questions:
How old is the house?
When was the septic tank last inspected and pumped?
Have you had any back-ups or standing water issues over the septic tank?
Have there been any repairs on the septic tank?
You'll also want to make sure a third-party inspector completes a thorough inspection. It may be tempting to get an inspector that will go through the inspection quickly and sign off with a gold star. But that could result in you purchasing a house with a bunch of problems down the road.
Septic systems are highly efficient, as long as you maintain them properly. Do your due diligence by getting regular, professional septic inspections and pumping your septic system regularly. You can also maintain it by not putting any non-biodegradable or hazardous chemicals down your drain.
For information or to make an appointment, contact Morse Engineering and Construction.
Source: listwithclever.com