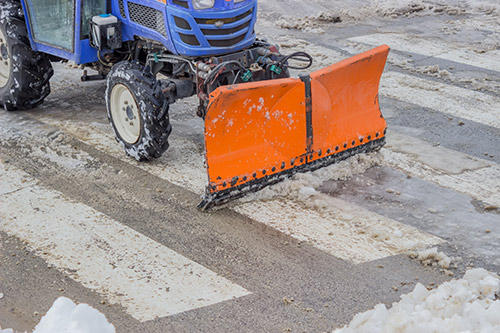 Keeping your driveway, sidewalks, and walking paths free of snow is important for safety reasons, so you'll want to find a service that is both reliable and reputable. To make sure you're partnering with a service that fits that bill, you can talk to your neighbors, post on a local message board, and even search online for a snow removal service near you.
Before Hiring a Snow Removal Service
Decide exactly what spaces you want cleared and if there are any special steps you'll want them to take. For example, if you have a four-legged friend who will be trekking through your freshly cleared areas then you'll want to make sure any deicing agents they use (like salt) are safe for Fido. In some areas, residents are responsible for keeping their sidewalks clear, and in others that may extend to the street.
Plan Your Snow Removal Route for Accurate Quotes
Check any requirements from your municipality to ensure you know where you're obligated to keep clear. Also, decide which areas you'll want tackled. Some common spots are:
Driveways
Walkways
Sidewalks
You should try to get at least three quotes and make sure each quote covers all of the areas you want cleared. You don't want to wait until there's 16 inches of snow standing between you and your freshly plowed driveway to discover your snow removal service didn't include your walkway.
Contact Morse Engineering and Construction for more information.
Souce: angi.com/articles