Snow and Ice Management - Fiskdale, MA
MEC specializes in providing snow and ice management services to large commercial, industrial and municipal properties located throughout Central Massachusetts. We guaranty complete satisfaction through our Quality Assurance Program which includes pre-season and post-season site inspections and completion reporting after each storm. As part of our Quality Assurance Program we also provide each client with a site-specific Snow & Ice Removal Plan that takes into account your budget, property liabilities and urgency. We are available to provide emergency snow and ice services 24 hours a day, 7 days a week to ensure your employees, clients and visitors can safely access your property throughout the winter season.
Professional snow and ice management requires a high degree of attention to detail, and not all snow management companies are equal. As part of the Snow & Ice Removal Plan, MEC develops a map that details all site access points, snow stockpile locations, fire hydrants, drainage structures and other critical utilities. Our team of conscientious professionals take full responsibility for monitoring site conditions before, during and after a storm to ensure your individual Snow & Ice Removal Program is implemented efficiently and effectively. We utilize leading-edge technology and train our employees on the latest methods to reduce your costs without sacrificing quality.
Our full fleet of heavy-duty trucks, snow plows, front end loaders and complementary snow removal equipment will operate around the clock to clear your property. By planning ahead for winter weather, you can reduce the probability of lost revenue associated with motor vehicle accidents and slip-and-fall lawsuits. Call MEC today at (888) 380-5298 to customize your Snow & Ice Removal Program.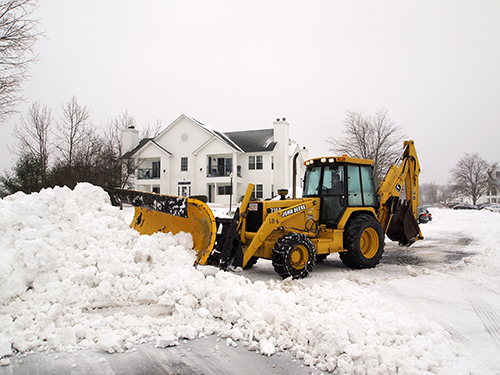 ---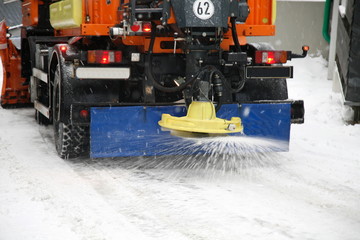 Salting & De-icing
MEC selects the appropriate de-icing materials to minimize damage to your paving and landscape while maximizing ice melting results. For serious applications our salt spreaders are equipped with calcium tanks...
READ MORE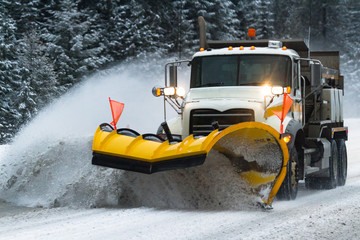 Snow Plowing
MEC takes snow plowing seriously. We offer a complete line of salt spreaders, snow plows front end loaders and complementary snow removal equipment to ensure your individual Snow & Ice Removal Program is a success.
READ MORE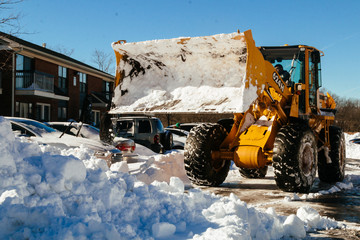 Snow Removal
During major snow events and heavy snow seasons, snow plowing is simply not enough. Our commercial snow removal and hauling services will remove excess snow from your property...
READ MORE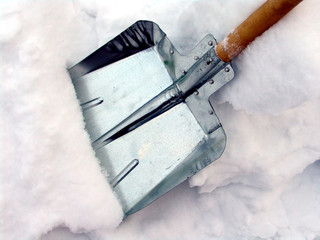 Ice Management
Our commitment to ensuring our customers parking lots stay safe between major storm is unmatched. We offer a variety of de-icing solutions including bulk & bagged salt, calcium chloride and calcium magnesium acetate (CMA).
READ MORE