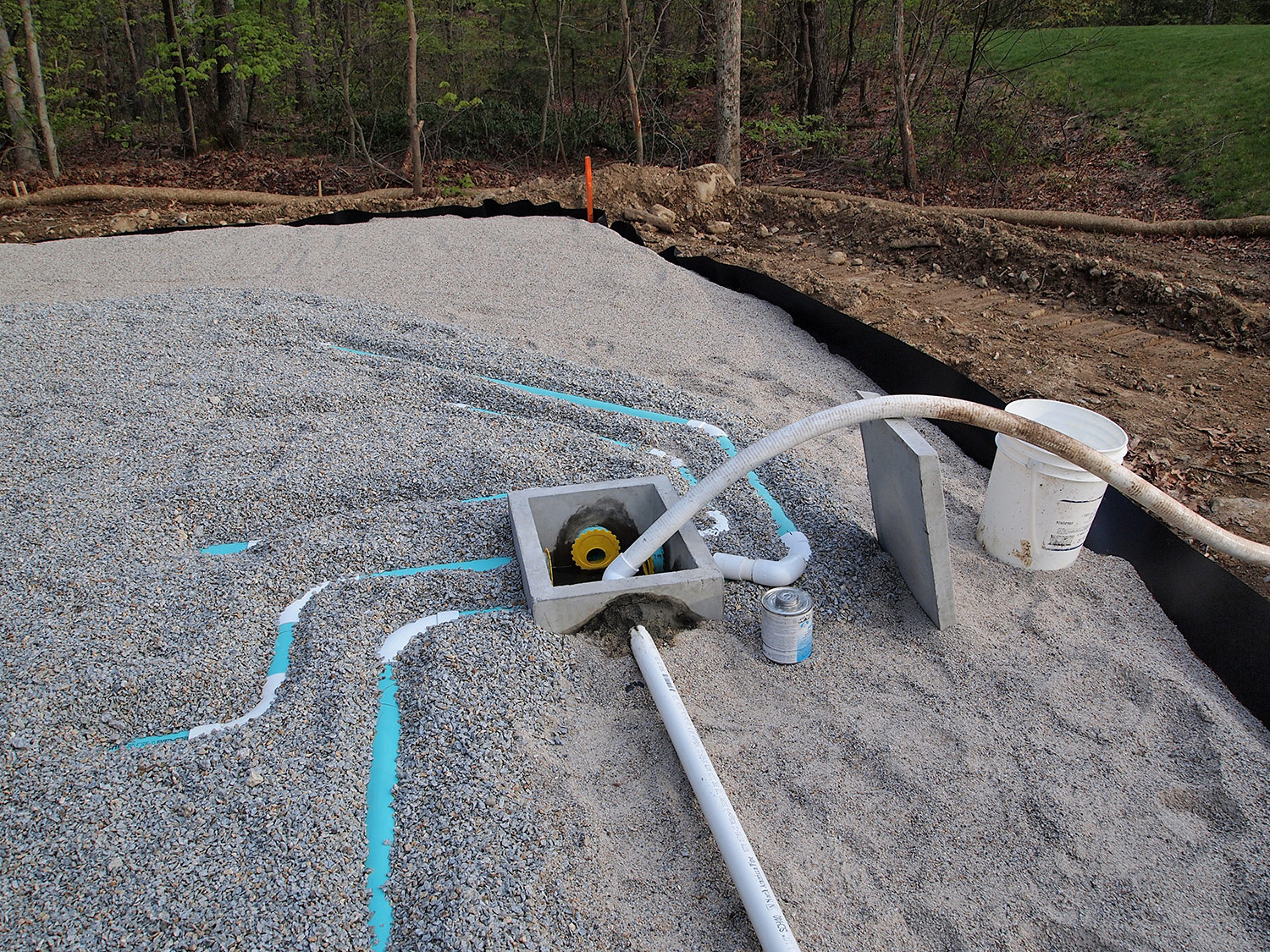 Considerations for System Design
There are two components of septic system design: soil evaluation and actual design. Soil evaluation consists of noting where your property lines may be so that test holes can be dug. These holes will locate your soil absorption system, which handles the fluid part of septic wastes. This step also includes actually digging the test holes with a backhoe and performing a soil examination and percolation test.
Soil evaluation does not have to be performed by a professional engineer, but can be done by a Massachusetts-certified Soil Evaluator. The results of the soil examination are submitted to you and the Board of Health. You can then submit the results to a chosen registered professional engineering firm for design purposes.
Questions to ask Prior to Choosing a Soil Evaluator
Will you provide a written estimate for all phases of the proposed work? Will you charge us for determining where our property lines are located, or use general fieldwork as determined from meeting with us today?
If you cannot determine the location from our plans, or from property bounds, drill holes, stakes or other property line markings, how will you determine property lines for location of the system components and soil absorption system?
Will the soil examination and percolation test be performed by you or a subcontractor? Will you be present to show the subcontractor where to dig the holes for location of the soil absorption system? Do the subcontractor and the heavy machine operator work directly for you, and do they carry the necessary liability insurance?
Will they be responsible for calling Dig Safe, if required?
Will the dug holes and tractor (tire) damages be filled in, graded and seeded?
When the soil examination is completed, will you submit a copy to the Board of Health, our chosen design engineer and us?
Will you provide the system design to include:
Site visits and written estimate for all phases of the proposed work
Survey work for the system design
Review of soil evaluation test and opinion to us of the type of systems that could be installed, along with price estimates for each one
Draft plans for review and approval of approved system
Final plans submitted to Board of Health.
Will you provide Engineering Oversight of Construction?
What is your hourly charge for inspection of the contractor's work?
What is your estimate of total time required for this inspection, and the likely maximum costs?

For more information, contact Morse Engineering and Construction.

mass.gov