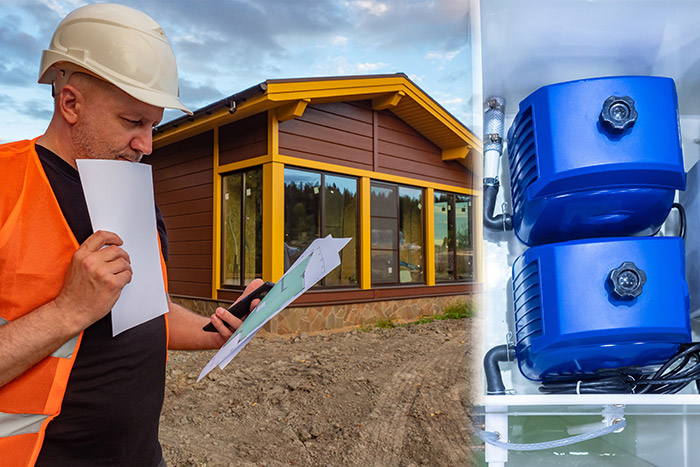 When selling a home in Massachusetts that involves a septic system, one of the most important considerations is getting your Title V certification. The last thing you want is a problem with your septic system!
What happens if your septic system fails and your title V does not pass?
First, get in touch with a local engineer and the board of health. The engineer is going to determine if there is a "reserve area" on the original septic design where additional leach trenches could be added.
It may be determined that the system needs to be placed in another area. In this case the engineer will draw up a septic design. The septic design is based on soil tests. These tests are called "perks and deep hole tests". The perk test determines how quickly the soil leaches and the deep hole test determines the water table level. Soils that have more gravel are better than those with clay and rock. A higher water table is not good when considering septic systems. With a high water table, you may need to have a "raised system."
Once the septic system design is done and approved by the board of health, you'll want at least three bids from various septic installers.
If you are in the middle of a Real Estate transaction and find out your septic system has failed and it will not be able to be repaired or replaced before the closing, the bank giving the buyer the loan will require you to escrow 1.5 times the estimate to fix or replace the system. However, keep in mind that every bank will not allow a septic escrow. The buyer may end up having to wait until the installation is complete.
If you are unfortunate enough to have to replace your septic system, contact Morse Engineering and Construction.