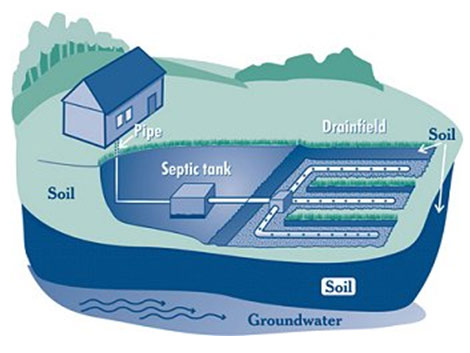 Are you considering adding on to your home, or selling and taking advantage of the spring market? If so, you probably have a long "to-do" list. But, one thing you can't overlook if you live in Massachusetts is your septic system. At Morse Engineering and Construction we often have homeowners wondering when Title 5 inspection are required. Here's your answer:
Within 2 years before a sale. If weather conditions prevent inspection at the time of a sale, the inspection must take place within 6 months afterward.
When there is a proposed change to the facility which requires a building or occupancy permit.
Any change in the footprint of a building, to make sure that new building construction will not take place on top of any system components or on the system's reserve area.
For large systems with a design flow of 10,000 to 15,000 gallons per day or more at full build-out, on the basin schedule shown in 310 CMR 15.301(6), and every five years thereafter.
Every 3 years for shared systems.
When the property is divided, or ownership of 2 or more properties is combined.
When MassDEP or the local Board of Health orders an inspection.
Arranging for the Inspection
The property owner or operator is responsible for arranging the inspection. The buyer and seller may change the responsibility for arranging the inspection prior to title transfer, provided that this change is put in writing and that the inspection still occurs within the specified timeframes.
The purpose of the inspection is to determine if the system in its current condition can protect public health and the environment. The inspection does not guarantee that the system will continue to function adequately, or that the system will not fail at a later date. This is particularly important if you plan to increase the flow to the system.
The inspection includes determining the location and condition of cesspools, septic tanks and distribution boxes. Often, this will not require extensive excavation.
For more information on Title 5 Inspections, contact Morse Engineering and Construction.