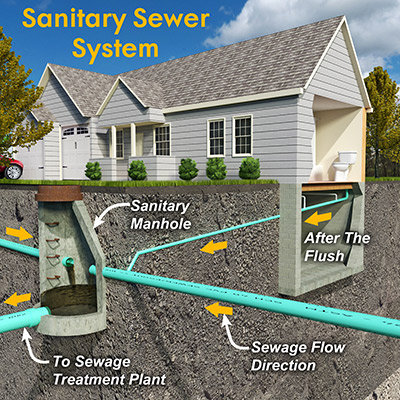 One other important matter concerning the Title V and septic systems is the proper representation of bedrooms in a home.
Title 5 Septic System MisrepresentationAccording to errors and omission insurance for Massachusetts Realtors, one of the areas that have drawn the most recent litigation is the misrepresentation of bedrooms when a septic system services the home.
Septic systems are rated according to their bedroom capacity. When someone says the septic system is "rated" for four bedrooms, it means that the system will handle the waste generated by four bedrooms.
It has nothing to do with the number of bathrooms in a home! This makes perfect sense because a septic system gets taxed by the number of occupants, not the number of bathrooms.
Where sellers and Realtors put themselves into a potential legal bind is when rooms in a home are counted and marketed as bedrooms when they are not.
For example, you could have a home with three bedrooms on the 2nd floor and another room on the 1st floor that is marketed as a "bedroom." It may by all definitions meet the requirements of a bedroom, such as having a closet and a window large enough for a person to fit through.
However, the problem is if the home has a septic system that is rated for only three bedrooms, it is not a four-bedroom home and should not be marketed as such.
The misrepresentation occurs when the seller or Realtor represents this room as a bedroom through various marketing channels such as the multiple listing service (MLS) or other written material.
The buyer relies on the information provided, only to later find out through town hall, the title v or other means that the home is, in fact, not a four-bedroom home. There are certainly differences in market value between three and four-bedroom homes regardless of the house's overall size.
Another example would be a home that has an addition, and the room that was added is called a bedroom, but there has been no corresponding "upgrade" to the septic system.
Whenever there is any doubt about the bedroom count, a Realtor should verify the records to determine the correct information. This information can usually be found at the local board of health records or on the septic design. If there has been a Title V inspection already done on the property, it will be in the report as well.
Source: maxrealestateexposure.com