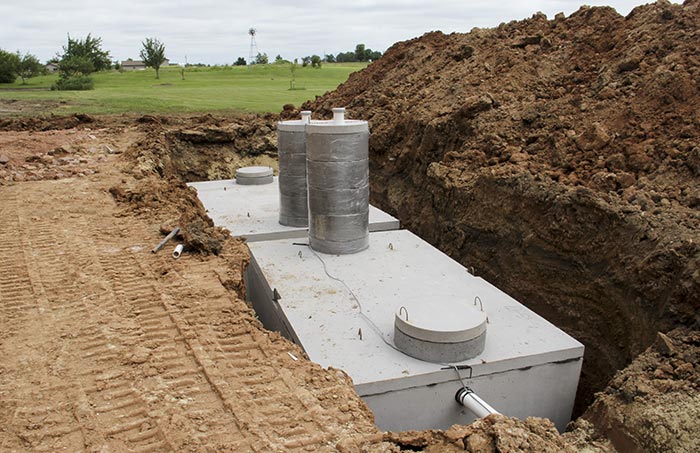 Septic installation will manage wastewater and should be planned well in advance when you're constructing a new home. If you're ready to begin land clearing and excavating to install your septic tank, familiarize yourself with these do's and don'ts to avoid costly and hazardous issues in the future.
Do:
Acquire appropriate permits.
Different cities and areas have different rules and regulations regarding construction restrictions. Get your project approved and avoid costly fines by talking to an experienced contractor to understand what permits are required before breaking ground.
Hire septic installation & excavating experts.
While it may be tempting to complete your septic installation yourself to save money, you'll likely need a team of contractors to operate heavy equipment for excavating and land clearing. Find a reputable company in your area that's licensed, insured, and familiar with the type of project you're doing. You should also ask for references that can confirm they can complete your project safely and on schedule.
Don't:
Build over your drainage field.
The drain field contains a system of pipes where water is filtered and reabsorbed into the ground. To protect your system and keep it running smoothly, don't plant trees or shrubbery on the drain field as roots could grow into the pipes. You should also avoid using this area for parking or covering it with a hard surface, like asphalt or brick.
Forget to factor expansions or renovations into your plan.
Septic systems are available in a variety of sizes based on the size and capacity of the property it's serving. If you're planning an addition to your structure, don't forget to update your septic system accordingly to prevent backups and issues filtering a higher volume of wastewater.
If you're in need of septic installation, contact Morse Engineering and Construction.
Source: connect2local.com