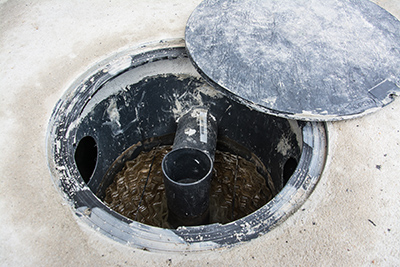 If the leach field itself has failed, the entire septic system may need to be moved to a different location on the property.
In that case, a septic technician will survey the property for system requirements such as a location relative to any water sources. You'll also have to get a soil evaluation, which runs about $1,500. Soil technicians will be looking at soil type and slope of the property.
Then a septic contractor will determine if the lot is large enough to accommodate a new drain field. Many existing systems are even with ground level, but new codes may no longer allow this and require unattractive remedies. So if there's no place with appropriate soil to move the septic to, the homeowner may be forced to install what's called a sand mound system (a literal mound of sand) or a holding tank system. The former is unsightly, and the latter could require monthly pump-outs.
Keep in mind, a failed system could also have contaminated the soil around its original location, so do soil tests for potential ground contamination at the old site.
For information or to make an appointment, contact Morse Engineering and Construction.
Source: realtor.com