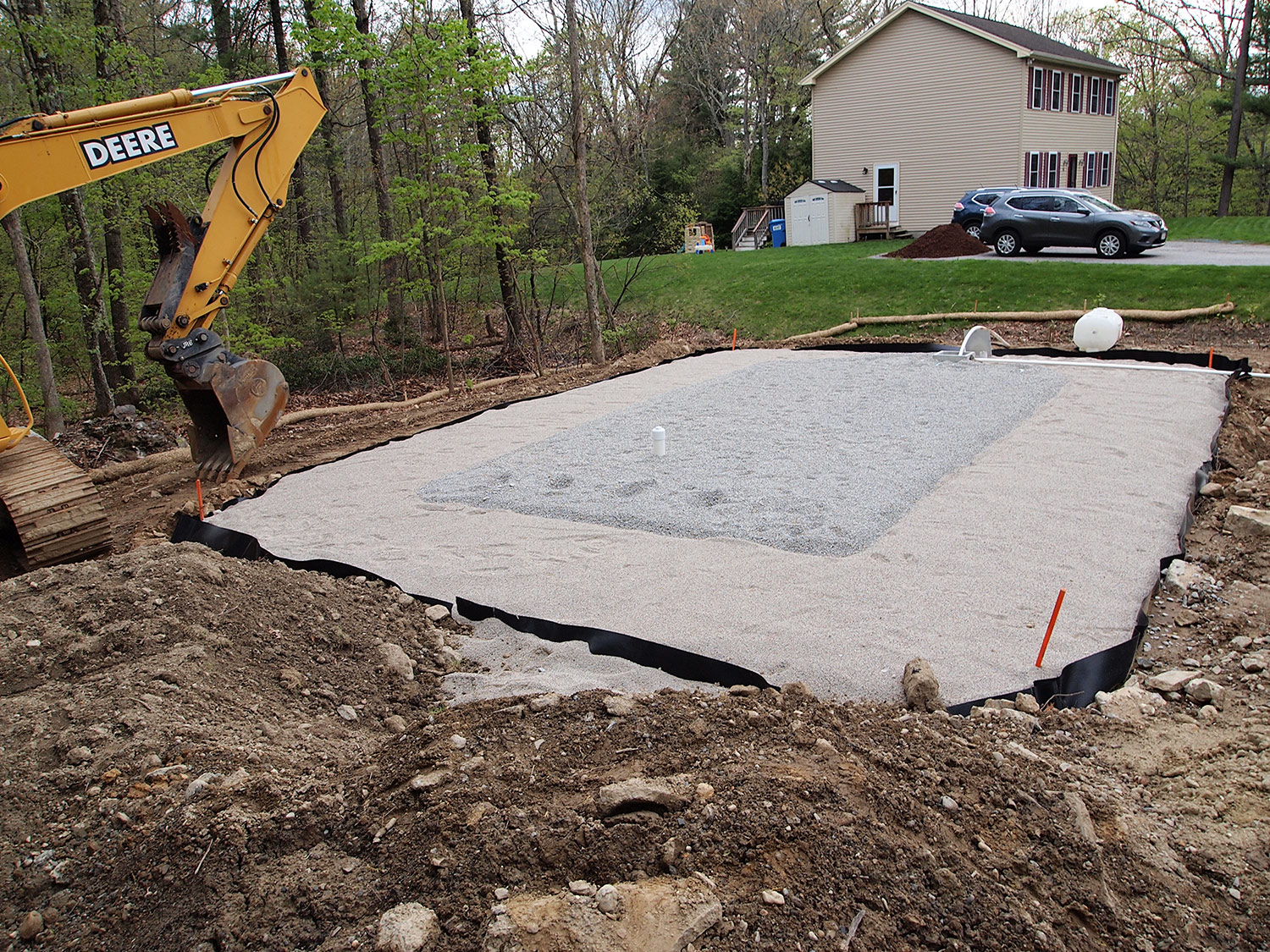 If you're like most people, you probably don't think much about your septic system very often, and you might take it for granted that, when you flush a toilet, take a shower, or turn off the sink faucet, the dirty water disappears into a hidden series of drains and pipes. In fact, properly installed septic systems last for years before showing signs of age or damage. When disaster strikes in the form of a broken pipe or sewage buildup in the yard, however, you'll be thinking about your system quite a bit: it's time to consider whether to replace or repair the septic tank.
Costs and Paying for It
Some factors that increase or decrease the cost includes materials and labor. Intensive repairs that require digging up large areas of ground cost more than simple repairs like replacing a filter. Tanks located on a slope may cost more to repair than tanks resting on flat land if the slope forces the workers to take extra precautions. Similarly, in regions where the ground freezes during the winter, workers may need to rent additional equipment and spend more time accessing the system than those working in milder climates where the ground is not as firm. Other cost factors include:
Septic tank construction material
Location of the damage within the system
Type of soil on the property
Local requirements for permits
Type of system
In some municipalities, the local health department or environmental agency may have funds available to assist homeowners with major septic repairs. This is because a damaged septic system is considered a health hazard. These agencies may offer tax credits or low-interest loans for those in need, especially in the event of an emergency. Check with your local municipality to determine if financial assistance is available for certain types of septic work.
For more information on septic system repairs, contact contact Morse Engineering and Construction.
Source: homeadvisor.com