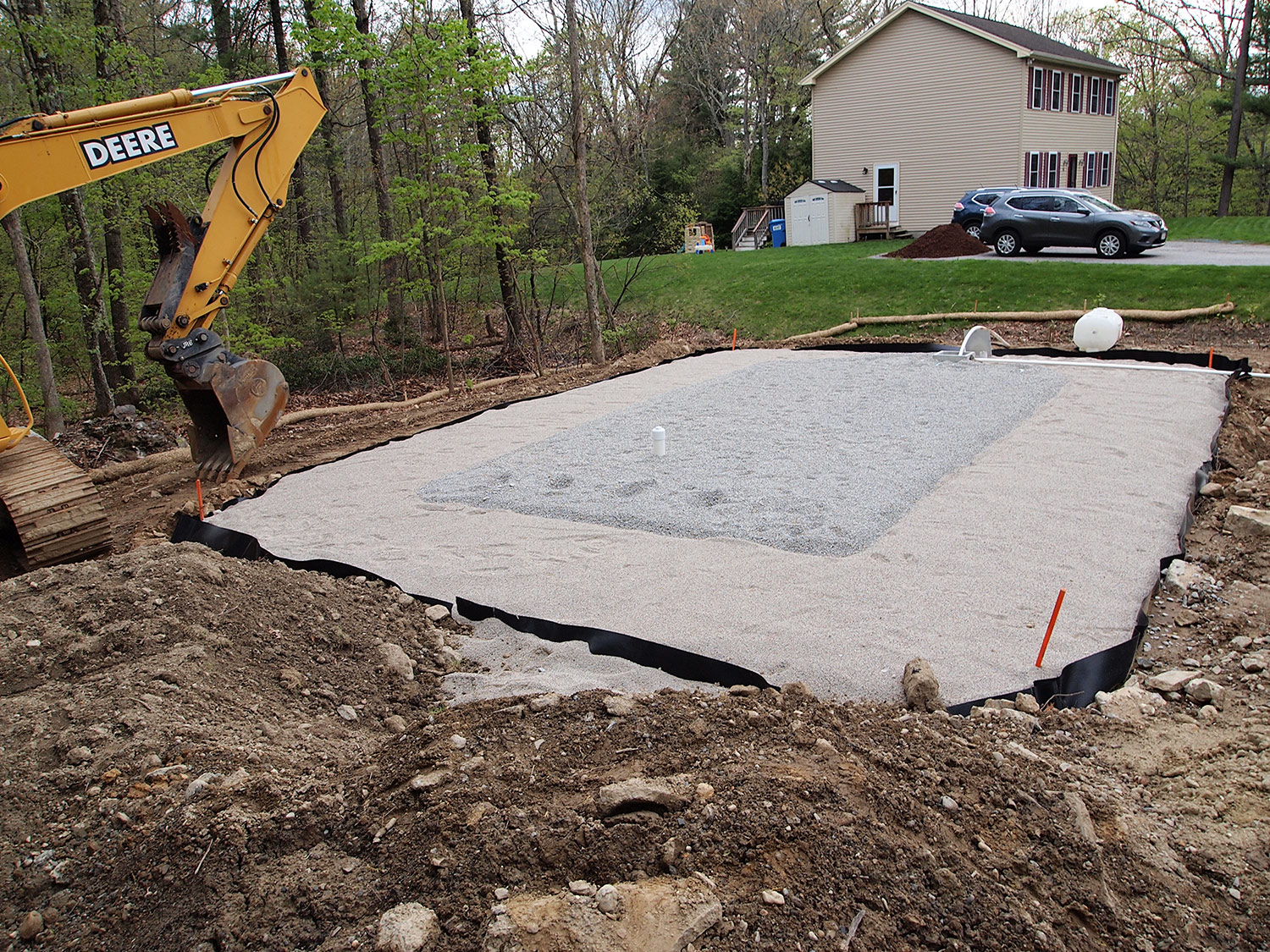 New Construction and Upgrades
A new or upgraded system does not require inspection. These systems receive a Certificate of Compliance from the local Board of Health. This certification exempts the system from the inspection requirement for any transfer of title within the next 2 years. This exemption continues up to 3 years, provided that system pumping records demonstrate that the system was pumped at least once during the third year.
Condominiums and Large Systems
The condominium association is responsible for the inspection, maintenance and upgrade of the system or systems serving the units, unless the association's governing documents provide otherwise.
Condominium systems should be inspected once every 3 years. Condominium developments with 4 or fewer units should also have their system inspected every 3 years, or within 2 years prior to the sale of one of the units.
Large systems serve a facility with a design flow of 10,000 to 15,000 gallons per day. Large systems must be inspected on the basin schedule shown in 310 CMR 15.301(6), and then every five years afterward.
Changes of Use and Increases in Flow
These situations require a system inspection only if the modification requires a building permit or occupancy permit. For example:
adding a bedroom to a house
adding seats to a restaurant
changing the type of business operating at a commercial location.
Check with your Building Department or Board of Health to find out if your modification meets these requirements.
Any change in the footprint of a building also requires an inspection to determine the location of the system, to ensure that construction will not be located on top of any system components or on the reserve area. Check with your local Board of Health.
State and Federal Facilities
Title 5 applies to state and federal facilities as well as homes and businesses. MassDEP is the approving authority for state and federal facilities, so the inspection forms are submitted to MassDEP (310 CMR 15.003).
Cross-State Ownership
If a property is located in two states, with the house in one state but the septic system in another state, the state where the septic system is located has jurisdiction and the owner must follow the regulations for that state. For example, if the septic system is located in New York, but the house is in Massachusetts, the property is subject to New York's laws and regulations.
Voluntary inspections
A system owner may choose voluntarily to have an assessment of the condition of the system even if there is no requirement for an inspection. Results of these voluntary assessments are solely for the use of the owner, and do not need to be submitted to local Boards of Health or MassDEP.
For more information on septic tank inspections, contact Morse Engineering and Construction.
Source: mass.gov