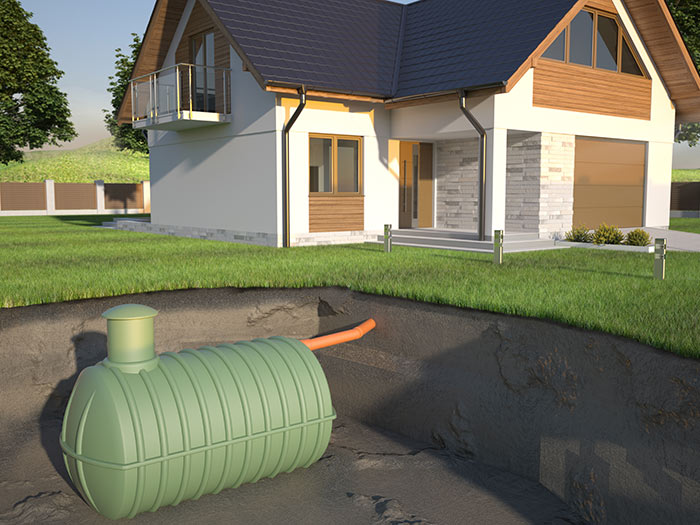 When building a home, one of the many aspects you have to consider is the sewer disposal system. Here's what you should expect during the entire installation process.
3 Steps for Installing a New Septic System
1. Apply for Site Evaluation
Not every property is suitable for a septic system. Therefore, the site needs to be evaluated first. The soil is tested for its porosity, texture, and other factors that affect its ability to hold and drain water. Licensed inspectors from the local health department will run a percolation test to determine what system will work best under the existing conditions. They do this to prevent any potential contamination of the aquifer.
Apart from the soil, they will also look at the topography, landscape position, and groundwater conditions to identify which area is ideal for the drainfield. They will recommend the type and size of the septic system that works best on your property after seeing the site in person and comparing it against the submitted proposed structural layout.
2. Obtain Permit for Installation
Once you have received the results after the inspection, you must provide this to a certified septic tank and system installer. They should draft a detailed plan of the system to be submitted to the local health department for approval first before obtaining the building permit.
Keep in mind that the permit is only valid for one year, so refrain from delaying the installation. However, that doesn't mean you have to rush the process—take the time to research the licensed local contractors before hiring one. Get at least three estimates from different companies to have a better gauge of the costs. Don't forget to run a comprehensive check on their credentials as well.
3. Inspection by the Health Department After the Installation
After the septic tank and pipes have been laid down in their places, you have to notify the local health department for a final site inspection. This last step ensures that the septic system follows the requirements indicated on the permit and preliminary site inspection. If the inspector sees that everything is up to par, they will green-light its use.
For more information, contact Morse Engineering and Construction.
Source: connect2local