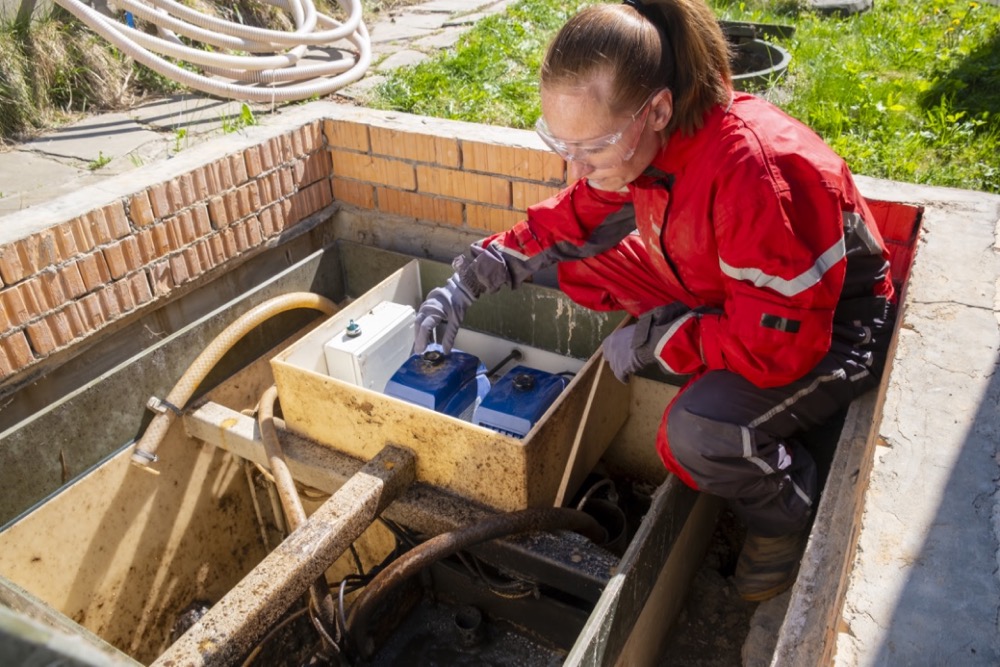 There are two types of septic inspections.
Visual Inspections
When buying or selling a house, the home inspector will usually complete a visual inspection.
A visual inspection involves asking a few questions, such as how old the house is, how often the owner pumps the septic system, and when the last inspection was. The inspector will then flush all the toilets and run all the water in the house to make sure the water pressure is up to par and everything is draining properly. Finally, the inspector will go out to the drain field to make sure there is no standing water, which can indicate a cesspool.
A visual inspection is helpful and quick, but a full inspection can really tell you the real story behind the health of the septic system.
Full Inspections
A full inspection includes everything a visual inspection includes, but it also goes the extra mile. This inspection is the one you'll want to get done every three to five years.
In a full inspection, inspectors will remove the cover to the septic tank and check the water level. The water level can or show whether the water is draining properly. The inspector will then run water in the house to make sure it is properly flowing from the house to the septic tank, and to make sure the water level within the tank does not rise when they introduce more water.
The inspector may use a dye test during this part of their inspection. In a dye test, the inspector will introduce dye into the water that is being drained to see how much of it enters the septic tank.
From there, the septic tank will get pumped and the inspector will check for any backflow from the absorption area. The backflow level tells the inspector if there is a problem with your drain field. The flow level is then checked again to make sure every aspect of the septic system is in working order and there are no blockages.
For more information, contact Morse Engineering and Construction.
Source: listwithclever.com