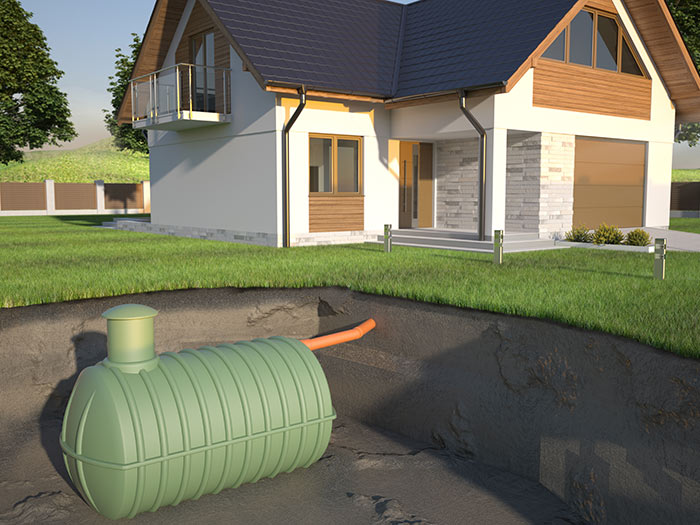 Sewage inflow
Maximum sewage flows into a septic tank is based upon a number of plumbing fixtures and discharging simultaneously.
The estimated number of fixtures serving 50 people for residential colonies up to 300 for boarding schools is estimated from peak discharge tables.
Sedimentation
For a standard temperature of 25⁰C, 10 liters per minute flow rate and 0.92 m2 surface area are required.
For 0.05 mm size particle removal, more than 75% sewage of specific gravity 1.2 mm and a minimum depth of 25-30 cm is required.
Sludge digestion
The suspended solids entering the may be taken as 70 gm per day per capita.
Assume 60% of solid removed along with fresh sludge with 5% solid content.
The volume of fresh sludge may be taken as 0.0083 m3 / capita/day.
The digestion period for average sludge is 63 days.
Considering the volume required for sludge and scum accumulated, the septic tank is designed for the detention period of 24 to 48 hours.
For more information on designing a septic system, contact Morse Engineering and Construction.
Source: civilconcept.com