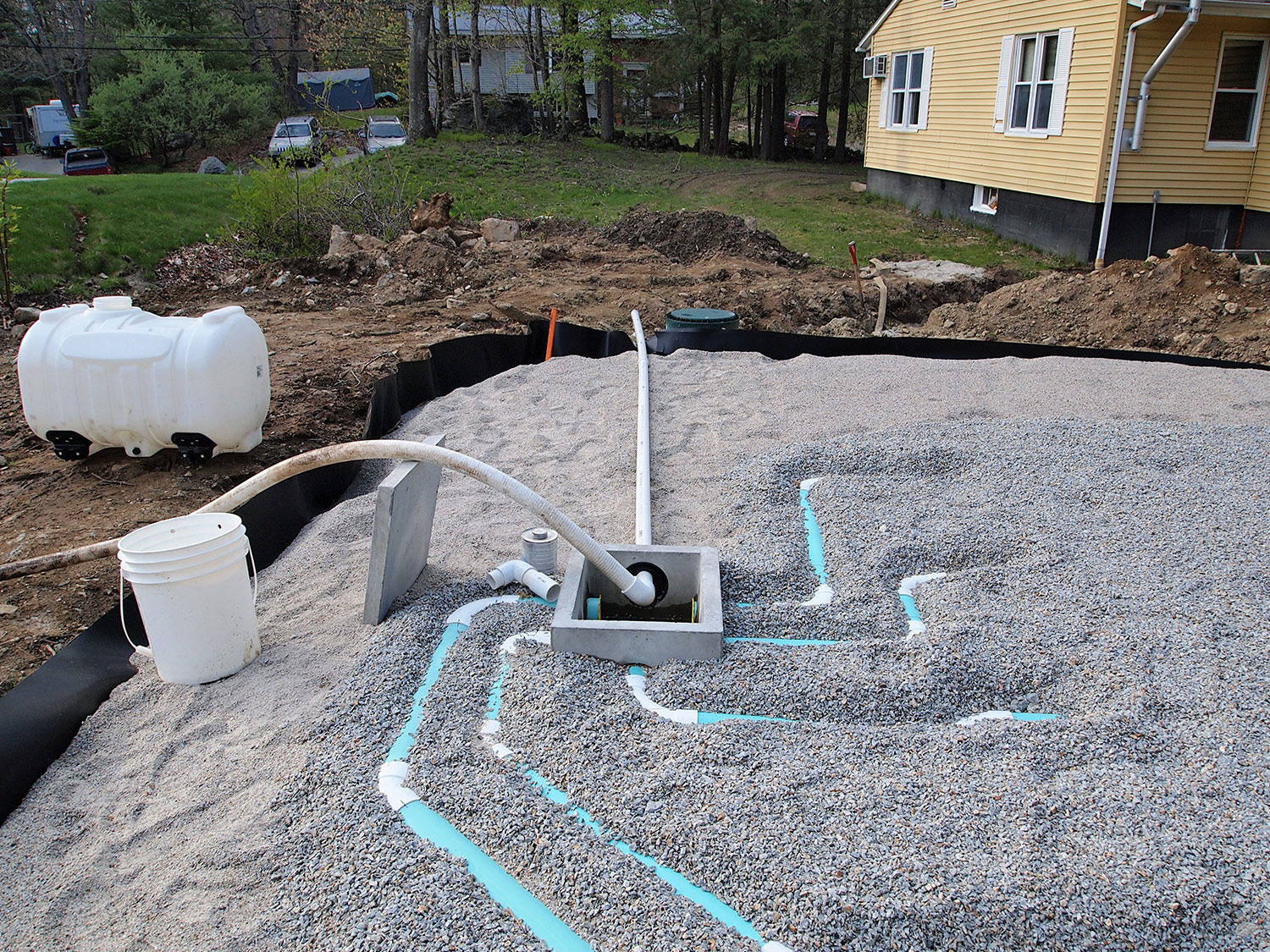 Did you know septic systems are still in use in almost a third of all homes in the United States? Many rural areas and some suburban areas do not have access to sewer, so new septic system construction and system repairs must be done to maintain a wastewater treatment system for the home and property.
Septic system installations can become tricky when there are a lot of variables, such as building a new home or replacing a system during a home sale. Below is our ultimate checklist with insider tips for a homeowner undergoing a septic system installation.
1. Learn state septic regulations
In most states, the government regulates septic system installations through local county and state laws. Many states will regulate septic systems and wastewater through their state environmental agency or a health department. In Massachusetts it is the Department of Environmental Protection (DEP).
Search their website for septic system information. Many will have a whole section with information geared towards septic system owners that will give you maintenance information as well as repair and installation information.
2. Check out what septic system permits are required
Permits vary from state to state. A thorough search of the local agency's website should tell you what permits are required in different situations and direct you to those applications. Some states also have laws that allow certain systems to be grandfathered in or exempt from needing a permit.
In some cases a property will need to be evaluated before getting an installation permit, so the local agency can determine the type of system that fits the property's soil condition best.
And in a worst-case scenario, a few states and local rules are vague, leaving the homeowner unsure of what can be installed and how. In situations like this, we recommend choosing a local septic contractor with a good reputation — online and offline — to help you navigate the state laws.
Insider tip: Permitting and application review can take awhile, especially during summer months. We recommend planning four to six weeks ahead and asking the local agency that reviews permit applications about their current review time.
For more information, contact Morse Engineering and Construction.
Source: angieslist.com